Runmageddon Sahara 2019 Maroko 12/17.03.2019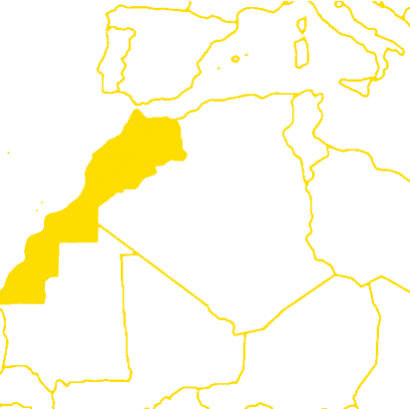 Available formulas
- Global
50 km | 120 km KM
Obstacles
12.03
Signed up already
Information about event
Here it is - another extreme event in the sands of the hot Sahara! A Moroccan desert and mourderous distance of epic running challenge!
On the route you will have to face natural obstacles (rocky ridges, water and mud in river pools) as well as those well known from Polish editions of Runmageddon.
Are you ready for this adventure of a lifetime?
Sign up just now and get your package in the price!
An adventure of a lifetime, extreme challenge and breathtaking landscapes all in once? The answer is Runmageddon Sahara!
In Morocco you can choose between three formulas of the run:
Sahara 50 – three stages obstacle run; dozen kilometres to cover per day, total distance of 50 km
Sahara 120 - three stages obstacle run; over 40 km to cover per day; total distance of 120 km
Sahara 120 - three stages run; total distance of 120 km; no obstacles
You decide which challenge you take – if you choose Sahara 50 formula each day of the race you will have the opportunity to take on optional Sahara 120 distance! The brave ones who will choose this formula on each of three days will cover the total distance of over 120 km! Are you a real fighter? Sahara 120 formula is a murderous distance with no obstacles is perfect for you!
You don't have to pay the full price now! Complete the advance payment of 700 Euro and book yourself a lower package price!
WHERE?
Sahara Desert in Southern Morocco
WHEN?
12. – 17. March 2019*
*The date of the event may vary
IS IT WORTH IT?
Of course it is! You will meet a group of awesome sport freaks who will accompany you in the adventure of a lifetime! See the amazing landscapes and experience the epic satisfaction on the finish line! Blood, sweat, wild heat and most of all - unbelievable fun!
If you are not sure yet we encourage you to follow the Runmageddon Global fanpage on facebook and join the Runmageddon Sahara 2019 event!
Check out what the pioneers of Runmageddon Sahara have to tell you!
DON'T WAIT!
You can sign in just now! The first step to book a place in the event is completing the advance payment!
THE SOONER YOU COMPLETE THE ADVANCE PAYMENT, THE LOWER WILL BE THE TOTAL PACKAGE PRICE!