Runmageddon Caucasus 21-27.09.2019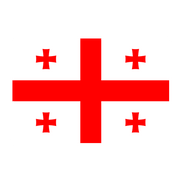 Information about event
Runmageddon Kaukaz 2019

is a multi-stage, long distance run. The race is organized in four formulas: Kaukaz 100 with obstacles (OCR type); Kaukaz 100 without obstacles - cross country run; Kaukaz 50 with obstacles (OCR type) and Kaukaz 50 without obstacles - cross country run. Participants cover chosen distance – respectively 100 or 50 kilometers during four stages of the race.
The race is organized on the slopes of beautiful Caucasus mountains. Most of the routes are going to be located in the heart of this area – Kazbegi region. The event is a challenging mountain run with elevation differences between 1500 - 2500 meters. The routes are set along the mountain paths offering the most breathtaking views of Caucasus mountains. Their autumn colors provide spectacular surrounding of the race. The detailed location of the routes will be given after a reconnaissance trip of the Runmageddon staff in May. Nevertheless it is already known that one of the stages will take place around the hill with Gergetti Trinity Church. This area represents one of the most admired landscapes in Georgia – with the highest mountain, Kazbek in the background. Organizers plan to have the last day of the event dedicated to sightseeing and appreciation of local, Georgian kitchen. The exact places are to be confirmed late May 2019.
The event starter pack includes: flights, transportation, participation in the race, medals, accommodation, medical assistance and lots of fun.
Runmageddon Global is going to conquer Caucasus again!
The bravest Pioneers have already left their footprints on the ferocious routs of hills of the Caucasus! Now it's your turn! Join the crew of the bravest ones and face the Georgian challenge! Make your craziest dreams come true, prove your strength and make a piece of history during the second edition of Runmageddon Kaukaz!
See what you're commin' for!
Choose formula