Runmageddon Elk 23/24.06.2018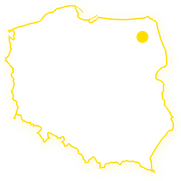 Information about event



We are arriving in Masuria in June! This is the only opportunity to experience the unique extreme begining of summer holidays! Three formulas - Intro, Recruit and Classic, dozens of murderous obstacles, and all this in the beautiful scenery of the Ełk landscapes! In addition, Runmageddon Kids will be waiting for the youngest Participants!



Hit the Ełk and face the hardcore route, full of obstacles, and after all taste the Masurian chillout - sunbathing and fun come free!



Do you want to begin your holidays with a bang and provide yourself with a loads of adrenaline and satisfaction? You can't miss this event!
Check out how lit was the last year's edition!
Choose formula